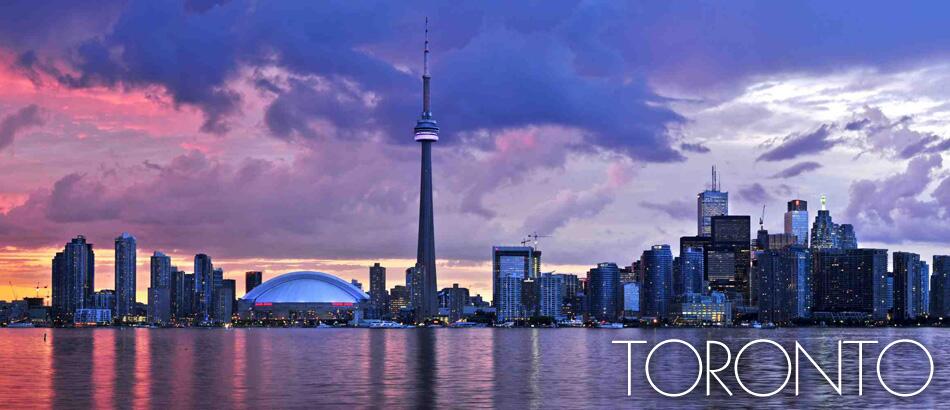 Toronto Package
Air Canada Flights Comfort Hotel 4 nights Price from £649 per person
Toronto Package
Air Canada Flights Sheraton Centre 4 nights Price from £679 per person
Toronto Package
Air Canada Flights The Ritz Carlton 4 nights Price from £839 per person
———————————————————————————
Exploring the cities of Montréal and Québec City; spotting blue, minke, fin, white beluga and
humpback whales while whale-watching on the St Lawrence river; and staying at a
luxury wilderness lodge such as Sacacomie Lodge would give your clients amazing and
long-lasting memories. We offer you, flexible holidays. From small bespoke personal itineraries
covering spectacular scenery of Canada. There is a wide choice and
ultimate holiday options, from package holidays quite spa breaks to the glamour
and razzmatazz of a City break we cover it all, but most important we work with
you to select the right holiday option to suit your tastes and pocket
Québec is Canada's largest province and less than 7 hours from the UK, its French and British heritage makes it a unique place visit. Its geography, history and culture have combined to give the region its own special identity.  Québec's offers diverse landscapes, flora & fauna and a climate of four distinct seasons. Located at the northeastern tip of North America, the province of Québec is five times the size of France.  It extends nearly 2,000 km from the USA border to the Arctic Ocean and located between Ontario to the west and New Brunswick and Newfoundland and Labrador to the east.  The province is dissected by the St. Lawrence River, one of the world's largest, creating a fluvial plain between the Canadian Shield to the north and the Appalachian Mountains to the south.
CLICK HERE TO BOOK YOUR HOLIDAY
——————————————————————-
Canada's amazing and captivating regions where nature's artistry is at its very best, APT with a wide range of tours each  boasting a selection of added-value offers. incorporating their itineraries into holidays to bring you the very best experience of Canada & USA at the very best price. APT is a family-run company with over 20 years of experience in Canada & Alaska. They pride themselves primarily on both their customer service and attention to detail, which is what is so important to the customer
Some new highlights!
Fall Colours of New England & Canada 
From glittering Manhattan, to the 'Maple Leaf Trail' from Toronto to historic Québec, via Ottowa and Montréal, and from stunning Vermont and coastal Maine to the elegant, 'blue-blood' streets of Boston, this tour has it all.
16 days from £1,995
Scenic California & Lake Tahoe
With ancient redwoods, fabled Yosemite, spectacular Lake Tahoe, 'Gold Rush' country and the vineyards of the wine-producing valleys, and finally the glorious 'City by the Bay', this is a 'California Dream' from start to finish 13 days from £1,599
Vancouver, Seattle & the Canadian Rockies
This wonderful escorted tour includes glittering Vancouver and British Columbia's capital Victoria, a scenic drive through the US mainland's glorious northwest to delightful Seattle, and an unforgettable journey back through the heart of the Rockies. 12 days from £1,499
The Great National Parks
This extraordinary holiday showcases some of North America's – and indeed the world's – most eye-popping wonders of nature, including the startling landscapes of the Grand Canyon, Yellowstone and mesmerising Zion, and is suffused throughout with its history. 18 days from £2,299
Don't
forget you can benefit from free connecting flights from Manchester, Aberdeen
& Edinburgh until 15th December 2013*!
—————————————————————
Passage Through the Rockies & Alaska Cruise
Escorted tour with included sightseeing 19 nights

Tour highlights: 
Locally guided tour through Jasper National Park – River Safari to Grizzly Bear Valley –
Watch for bears during breakfast at Whistler Golf Club –
Cruise through the breath-taking World Heritage listed Glacier Bay National Park –
7 nights Inside Passage Cruise with Holland America
Itinerary:
Day 1. Depart London, Arrive Calgary
Day 2. Calgary, Banff – Depart Calgary for Banff, stopping at a local ranch along the way.
Day 3. Banff at Leisure
Day 4. Banff, Lake Louise, Athabasca Glacier, Jasper – Driving tour & Ice Explorer vehicle.
Day 5. Jasper at Leisure
Day 6. Jasper, Blue River -Travel out of Jasper National Park to Blue River.
Day 7. Blue River, Vancouver – Travel on an exciting River Safari through Grizzly Bear Valley. From
tranquil Blue River, travel to the cosmopolitan city of Vancouver.                                                                   Day 8. Vancouver at Leisure                                                                                                                                     Day 9. Vancouver, Whistler- Guided orientation tour of Vancouver's attractions. Afterwards, head out of the city, arriving in the alpine village of  Whistler.                                                                                               Day 10. Victoria, Whistler – Enjoy a wonderful  breakfast at Whistler Golf Club. Travel by coach to the city of Victoria. On arrival, set off on a city sightseeing tour.                                                                               Day 11. Victoria – Enjoy time at leisure. Alternatively, you may like to embark on one of the optional experiences that are available.                                                                                                                                  Day 12. Inside Passage Cruise
Day 13. Inside Passage – Enjoy a full day at sea as your ship cruises along coastal British Columbia and the Alaska Panhandle. 
Day 14. Juneau  -Your ship will dock in Juneau, Alaska's capital city. Explore at leisure.
Day 15. Skagway Disembark your ship and enjoy the day at leisure.
Day 16. Glacier Bay – A local ranger will join you on board to explain
the geological wonders and point out some of the diverse wildlife and marine mammals
Day 17. Ketchikan- Disembark your ship and set off to discover this charming township.
Day 18. Inside Passage-Cruise south through the Inside Passage.
Day 19. Depart Vancouver
Day 20. London
Includes:– Flights from the UK with British Airways- Airport  transfers – Travel aboard spacious, luxurious coaches – Premium  accommodation throughout & selected meals – Dedicated
services of Travelmarvel Tour Director and expert local guides – All  sightseeing, excursions & entrance fees as outlined  in itinerary – Tipping

from just £4795 saving up  to £800 per couple
—————————————————————————–
If you are looking for some inspiration for your holiday to Canada here are some guides which might help with planning your trip.
Great Holiday Ideas
Self Drive
This is one of the most popular ways to travel at your own pace without being restricted to coach schedules. Some itineraries include rail journeys and all are completely flexible and can be tailored to your exact needs.
Escorted Tours
Guided touring is ideal if you prefer travelling with a group and having the assurance of a professional & experienced driver and guide with full commentary, and the opportunity to meet many new friends along the way
Motorhomes
A motorhome holiday is a unique adventure. With a modern, easy to drive, well equipped vehicle, explore at your own pace during the day, then at night you can relax as it becomes comfortable self catering home
Rail Journeys
there is a range of amazing railway journeys, from
multi day itineraries across continents, daylight services with gourmet meals and short, scenic rail tours, you can experience the romance of rail travel.
Wildlife
Seeing the wildlife in your holiday destination can be one the main reasons for the visit. If you want to see grizzly bears, orca whales, polar bears, kangaroos or kiwis, we have a wide range of wildlife viewing tours around the world.
Cruises
The ideal way to see many different sights and locations in comfort . Whether you want a cruise aboard a large ship around Hawaii or small yacht cruising in Alaska, there are many itineraries to choose from.
Canada Holiday Ideas
There is a great deal to choose from in a country the  size of Canada. With places you can explore across  seven major landscape regions. The Atlantic coast features quaint fishing villages from New Brunswick  and Nova Scotia to Prince Edward Island and Newfoundland. British Columbia includes the bulk of the Rockies along with the rugged pacific coast, which you can absorb with relaxing travel on the Canadian railway system. Forests, lakes  and mighty rivers extend north to James Bay and its parent water body, Hudson's Bay of the Arctic Ocean. See  Orcas, humpbacked whales, puffins, rainforests and mighty glaciers. Beautifully tended public facilities feature lovely gardens and flags that reflect pride without arrogance. The friendly culture is rich with Native American villages, folk festivals, music and dance making Canada one of the top 10 travel destinations in the world.
The Style and comfort you always will find in Canada Staying in luxury lodges
There is nothing quite like the relaxation offered by a spa resort, there are several resorts across Canada ready to whisk visitors away into a world of tranquil and serenity. The largest of these is the Deer Hurst Resort, located in an extremely spacious setting on the Peninsula Lake in the vicinity of Toronto. Also extremely popular is Echo Valley Ranch, a member of the prestigious Small Luxury Hotels of the World group that offer's top quality spa facilities and relaxation. Aside from unwinding in the peace and quiet in these remote yet beautiful lodges, the most popular reason for visiting a luxury Canada lodge is to take in the incredible wildlife
A lodge which is particularly popular with wildlife lovers is the truly unique Great Bear Lodge, a self contained floating lodge on the northern tip of Vancouver Island. The lodge is located within the Great Bear Rainforest, home to many of Canada's grizzly bears over a vast and unspoiled 8 million acres of land. With just five bedrooms at the lodge, you are free to enjoy the serene landscape in peace between viewing the breath-taking and powerful wildlife on show. The Great Bear Lodge is just one of the many popular wildlife lodges which delights scores of visitors every year. Elmhirst's Resort is another lodge which offers scenic views and access to stunning wildlife which would be almost impossible to view in their natural habitat anywhere else
If you are planning a trip of a lifetime to Canada and are looking to stay at one of the many luxury resorts and lodges across the country, we can ensure your trip is truly memorable, for all enquires and bookings
please call 01323 844630 or use our email
debbie@designertravel.co.uk
Resorts & Lodges – Banff – Calgary – Campbell River – Charlottetown – Chase – Clearwater – Wells Gray Park – Desolation Sound – Edmonton -Field
– Fredericton – Goldbridge, BC – Halifax – Huntsville & Muskoka, ON – Jasper –  Jesmond, BC – Keene, Ontario – Kelowna, Okanagan Region
– Lake Louise – Montréal – Niagara – Niagara on the Lake – Ottawa – Pender Island, Gulf Islands BC – Port Hardy – Princess Royal Island, BC – Québec City
– Regina – Revelstoke – Saint Alexis-des-Monts, Quebec – Saint-Michel-des-Saints – Seebe, Alberta- St John – New Brunswick – St John's – Newfoundland
– Sun Peaks – Sunshine Coast, BC – Tadoussac – Tofino – Toronto – Tremblant, Quebec – Vancouver – Victoria – Whistle
12 Days – Rail and Natural Wonders of Alaska 29th June to 11th July 2014 From £2699 per person
 Alaska – "the last frontier" – a vast and rugged land of raw natural beauty. Nowhere does the visceral power of the landscape resonate so greatly… Immense glaciers, majestic mountains, seething rivers, dense forest, arctic plains, endless coastline and pristine bays, this untouched wilderness has it all – 900 lb. brown bears catching leaping salmon in crystal clear streams, eagles soaring high above Mount McKinley, 45-ton humpback whales breaching the icy Pacific. Alaska is a hard place to forget.
Experience it with us first-hand as we cut our way through this breathtaking state. Our tour starts in Vancouver and ends in Whitehorse, covering all the fascinating railways Alaska has to offer, including the legendary White Pass and Yukon Railroad.
Fascinating Alaska is the largest U.S. State – in fact it is larger than all but 18 countries of the world. Just 180 miles from the Arctic Circle you will experience extraordinarily long days with which to take in the awe-inspiring scenery. From views of the highest North American peak, to travelling on the luxurious 'Denali Star', from the Coastal Classic to the Glacial Discovery and the Copperbelt Railways – we have some remarkable train journeys. Added to this we have included wildlife parks and cruises so you can fully appreciate this wonderfully diverse land. There is a feast of untamed wildlife, from Whale watching to spotting Grizzly and Black bears and the glorious Golden Eagle as well as harbour seals, otters, majestic tundra swans, hawks, owls and moose. See glaciers, dog sleds, towering waterfalls and fjords on this adventurous discovery of the westernmost, northernmost, and easternmost US state!
please contsct us For a full itinerary
Prices (per person based on 2 sharing a double or twin room) Full 12 days from Vancouver to Whitehorse: £2,699 Flight costs from/to UK: From £1200 Options Single room supplement: £590 Wildlife excursions: £330 Deposit £500 (plus any flight costs if applicable) Price includes
Travel and activities as outlined in the itinerary
Accommodation of 3 star grade and above
Gold star upgrade on Denali Star and Coastal Classic trains
Services of our Tour Manager (tour is fully escorted)
Recommended Flights BA085 17.15 Heathrow to Vancouver AC290 13.55 Whitehorse to Vancouver BA084 20.40 Vancouver to Heathrow
Vancouver to Alaska Cruises
Vancouver is not only a hip, modern and laid-back metropolis renowned for its mix of urban, outdoor and wildlife adventures, but is also the ideal place to begin or end an unforgettable Vancouver to Alaska cruise. Be prepared for scenery like no other as you cruise along British Columbia's Inside Passage north to Alaska. Snow-capped mountain peaks, enormous hanging glaciers calving into the icy sea; green forests, rushing waterfalls tumbling down dramatic gorges; amazing wildlife from otters and whales to brown bears and eagles; quaint Alaskan towns reminiscent of a bygone time. See it all in comfort and style from the cruise ship of your choice; we have a range of cruise lines to suit all styles, tastes and budgets.
–
Holland America For more than 140 years, Holland America Line has been a recognised leader in cruising, taking guests to exotic destinations around the world in mid-sized ships. If you are looking for some of the most spacious and comfortable ships at sea with award winning service, five star dining and extensive activities then they are the cruise line for you. With both round trip and one way Alaska cruises from Vancouver, experience spectacular scenic highlights each unforgettable day as you sail the fabled Inside Passage. Look out for breaching whales and visit charming coastal towns born from the gold rush days
Vancouver – Part of the cruise experience
Our ultimate 5 day city package in Vancouver is the perfect add-on for a pre or post cruise city break. From just £204* enjoy 4 nights accommodation in this cosmopolitan city and an included sightseeing tour. See must-see neighbourhoods, such as historic Gastown, colourful Chinatown, vibrant Granville Island with its public market, unique shops and galleries, and the world class shopping district along Robson Street.  Soak in the natural splendour of Stanley Park, and end with a visit to The Lookout for 360° views of the city.
*Package includes hotel accommodation as chosen and a half day city tour. Please contact me  for full details and prices.  Flights not included.
To Book and for more information and availability Please do contact us TODAY
Debbie Designer Travel
Email : debbie@designertravel.co.uk
 Contact Number: 01323844630 Mobile : 07913304716
Follow me on Twitter @DDesignerTravel @DebbieDJTravel  Facebook : Debbie Designer Travel
Caring is sharing Please do pass my details on to Family and Friends Thank you