The 2014 Formula 1 season will begin in Australian on 16 March and end on 23
November at Abu Dhabi.
2014 Season
Australia
  16 Mar    
Malaysia
   30 Mar  
Bahrain
   06 Apr  
China
   20 Apr
Spain
  11 May  
Monaco
 25 May   
Canada
  08 Jun    
Austria
  22 Jun
Britain
   06 Jul 
Germany
  20 Jul  
Hungary
  27 Jul    
Belgium
  24 Aug
Italy
  07 Sep     
Singapore
   21 Sep    
Japan
   05 Oct  
Russia
    12 Oct
United States
  02 Nov   
Brazil
   09 Nov   
Abu Dhabi
   23 Nov
—————————————–
     Singapore F1 Grand Prix
5nts 4 Park Hotel Clarke Quay
Includes 3 day Bay Grandstand tickets
5 nights from £1595 per person
—————————————-
==========================
The Santander Formula 1™ British Grand Prix Friday 4th – Sunday 6th July 2014
The biggest motorsport event in the UK calendar – loved by drivers and fans alike and one of the world's premier motor racing events
So 2014 is off to a flying start. Vettel is nowhere to be seen, but the Red Bull looks competitive. The cars look and handle very differently and we have rookies on the podium. The Mercedes and McLarens are fast and Ferrari seem to be up there too. Looks like we will get some real racing this year.
Enjoy the British Grand Prix with Events and Hospitality. Our trackside hospitality suites get you to the heart of the action on Grand Prix weekend,. Whether it's Friday practice, Saturday qualifying or the big race day on Sunday, you will be treated as a VIP from the moment you arrive to the moment you leave.
British Grand Prix VIP Silverstone Six Package
An unbeatable race experience, offering you the finest hospitality, outstanding race viewing, and the chance to meet a Formula One leading personality.Silverstone SixHospitalityVillageissituatedbetweenMaggotts Corner and The Wellington Straight, and is one of the best locations to view the race on the circuit, giving you views of six corners from the VIP Grandstand including:Maggotts;Becketts; Farm Curve; Village; The Loop and Aintree. As well as having access to the grandstand, you also benefit from the restaurant's adjoining garden terrace, giving trackside views literally metres away from the dining area. Alternatively you can enjoy the complimentary bar, and see the race unfold on one of the many screens inside the suite, from the comfort of your own table.
Sunday pre-race Q&A with an F1 Celebrity
The finest gourmet food from head chef Steven Saunders
Superb breakfast, lavish lunch buffet, and afternoon tea
Free flowing champagne & access to an all-day complimentary bar
Viewing from the restaurant terrace or from the Silverstone Six Grandstand
Saturday pre-qualifying Q&A with support race driver
Gift bag including program and a radio ear piece
Complimentary parking permits for the corporate hospitality car park (one per two guests)
Event Managers in attendance throughout the day
Flat screen plasmas with race and timing feeds
Shared tables or private tables of 10
Saturday only – £295 + VAT per person Sunday only – £1,095 + VAT per person
British Grand Prix VIP Brooklands Package
Offering one of the finest viewsoftheSilverstone Circuit and located next to the British Racing Drivers' Club and Paddock area,theSilverstoneSuiteinBrooklands is your base for the day. This exclusive 40 person suite has exceptional facilities, both for service and viewing.Youwill be catered for throughout the day as well as having a well-stocked complimentary bar. Our private third-floor terrace affords fantastic views of the Wellington Straight, allowing you to experience every throttle thrust, gear shift and smell of burning rubber as theyturnthroughBrooklands,Luffield andacceleratethroughWoodcote. We also have large screens inside the suite should you choose to simply sit back and relax.
VIP suite pass – access to the centre of the circuit
Large covered viewing balcony
Hot Breakfast on arrival, tea & coffee served all day
Private Bar with complimentary Beers, Wines & Soft drinks
Champagne reception( race day only)
Two course Grand Prix Chefs Table Luncheon with Fine Wines
Afternoon Tea
Official Event Program per booking
VIP parking (subject to availability)
Flat screen plasmas with race and timing feeds
Optional motorsport Raffle
Fully hosted by experienced event managers

Shared tables or private tables of 10
————————
Friday only – £190.00 + VAT per person Saturday only – £360.00 + VAT per person Sunday only – £1250.00 + VAT per person
Looking for luxury accommodation?
Book one of our luxury RV's for the weekend, delivered to the circuit for you and parked in a prime position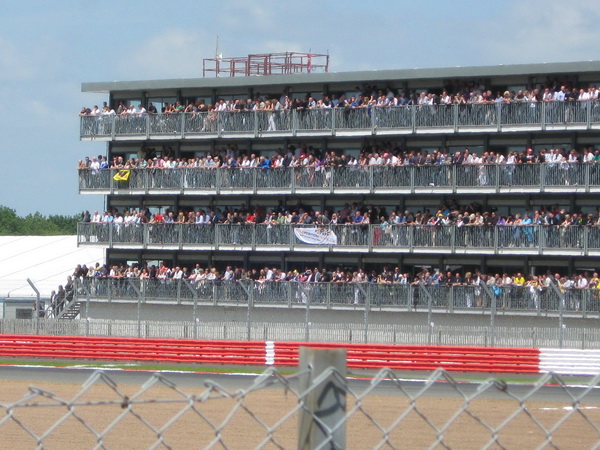 =================================
   Abu Dhabi F1 Grand Prix   5nts 5
Al Raha Beach Hotel 20th November 14
 3 day North/South Grandstand tickets 5 nights from £2249 per person
Including Flights, Private Transfers Bed & Breakfast
=========================
The exceptional luxury and thrilling Formula One racing at the Monaco Grand Prix makes it an experience not to be missed. Each year the rich and famous flood to the sovereign state to sip Champagne and view the world's finest drivers take to the streets for the car racing event of the year, with ITC Sports Travel offering some of the very best track-side hospitality. For May 2014 we've gone all out, with three exquisite packages to offer…
THE CRUISE PACKAGE
Wow eight nights of superb indulgence aboard Silversea's Silver  Spirit, enjoying all that the Monaco Grand Prix has to offer from the deck of a ship. This luxurious package, exclusive to our clients, will wend its way from  Barcelona to Rome, taking in Cannes, Corsica and of course Monte Carlo  en route.
Exclusive Silversea Cruise package price from: £5,895 per person (based on 2 sharing a cabin)
Saving up to £2,600 per person
Luxury Monaco Grand Prix experience…
THE PLATINUM PACKAGE
The ITC Sports Travel Platinum Package for the Grand Prix will see you staying at the iconic Metropole Hotel, with VIP passes and yacht hospitality to truly enhance your Monaco experience. With the Platinum package you'll be able to watch the race from the Ermanno Palace 7th Floor Suite, with unprecedented views of 70% of the circuit.   Monaco GP Platinum 4 Night Tour price from: £13,495 per person (based on 2 sharing)
For those with specific requirements we are organising Bespoke Luxury 2014 Monaco Grand Prix Packages; with a selection of hotels in Monaco and a variety of hospitality options. Our Travel Specialists can create your Grand Prix experience around a wider luxury bespoke holiday; simply call them today to find out more.     Bespoke Luxury package prices from: £2,395 per person (based on 2 sharing)