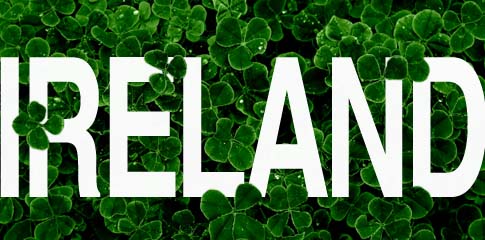 visit Ireland with its many fascinating sights just waiting for you to explore… from incredible landscapes and dramatic coastlines to  historic cities and pretty market towns; its friendly locals and rich  cultural heritage plus fine whiskeys, and how can we forget the  Guinness? On any visit to Ireland your customers are guaranteed to
return home with many memories that will last a lifetime!
Getting there is so easy take a look at our Grand Explorer, Fly & Tour holidays to Ireland…       
——————————————————-
    Grand Tour of Ireland by Air 9 days from £819.00* Early Booking Special Offer Available
Your Holiday Itinerary  Silver Service –  Executive Coach – Flight Option  9-Day Tour
Day 1 –  Fly to Dublin where you'll be met and transferred to our hotel on the outskirts of the city for a two-night stay. D
Day 2 – Dublin and the Wicklow Mountains – Included morning in Dublin's fair city. Our optional sightseeing tour will show you the inner heart of Dublin which, if left on your own, would take a week! See Trinity College, St. Patrick's Cathedral, the National Art Gallery and the Four Courts. This afternoon, our optional excursion is to the spectacular Wicklow Mountains, visiting Avoca, and the valley of the two lakes, Glendalough. B,D
Day 3 – Kilkenny – Leaving Dublin we travel to Kilkenny, Ireland's medieval capital. Above the broad sweep of the River Nore sits the castle, while a pretty humpbacked stone bridge leads into narrow, cheerful streets lined with carefully maintained buildings. Continue via Clonmel to Killarney for a two-night stay. B,D
Day 4 – Ring of Kerry and Killarney – Enjoy today's included excursion seeing dramatic scenery, picturesque villages and fishing towns on the mystical and unspoilt Kerry coastline. Spend time in Killarney sitting at the foot of MacGillycuddy's Reeks, and absorb the town's cheerful atmosphere and the infectious Kerry humour of the local families. You may even wish to try an optional ride on a traditional jaunting car. B,D
Day 5 – Galway – To Galway, the friendly city, famed for its music, horse racing, pubs, restaurants, shops, theatres and, most of all, people. Continue to Westport for a two-night stay. B,D
Day 6 – Achill Island and Atlantic Drive – A day of glorious scenery on our optional excursion as we head north to Achill, Ireland's largest island. Reaching the island by road bridge, we follow the spectacular Atlantic Coast Drive, overlooking the Atlantic Ocean and the islands of Clare and Achill Beg. B,D
Day 7 – Donegal – Included visit to the bustling market town of Donegal, its special charm best represented by the friendly locals and the 'craic'. Continue to Moville or Letterkenny for a two-night stay. B,D
Day 8 – Giant's Causeway and Derry – Included excursion to enjoy the fantastic scenery of the Antrim Coast, where we visit the world-famous Giant's Causeway (entrance extra), an astonishing complex of basalt columns, packed together forming 'stepping stones' from the cliff foot and disappearing under the sea. We continue to the walled city of Derry (Londonderry), with its tumultuous but fascinating history. During your visit an optional sightseeing tour will introduce you to the city.  B,D
Day 9 – We leave Derry and head to Belfast, for the return flight to the U.K. B
Included Meals: B=Breakfast D=Dinner
TO BOOK THIS AMAZING OFFER CONTACT US TODAY
————————————————————–
Getting there is so easy take a look at our Grand Explorer, Fly & Tour holidays to Ireland…
IRELAND'S SPECTACULAR SOUTH WEST – KERRY AND CORK  7 DAYS FROM £619PP   A new, two-centred tour exploring the delights of Ireland's South West, with its dramatic scenery providing spectacular views at every turn.
GRAND TOUR OF IRELAND   9 DAYS FROM £829 per person  Enjoy a fascinating tour of the Emerald Isle, with its breath taking scenery, charming villages and history and culture of Ireland's capital, Dublin.
—————————————————————-
Ireland is one place in the world where even getting lost can turn into a wonderful adventure. With ancient myths and legends to uncover, unbelievable landscapes to explore and the friendliest of locals – you customers will certainly return home with memories that will last a lifetime….
MOUNTAINS OF MOURNE & THE GIANT'S CAUSEW  6 DAYS FROM £459PP
Sweeping mountain scenery and fascinating towns await on this great-value, six-day break
WATERFORD, KILKENNY AND TREASURES OF SOUTH-EAST IRELAND
6 DAYS FROM £399 per person Explore the delights of Ireland's South East, based in Waterford, Ireland's oldest town.

KILLARNEY AND THE RING OF KERRY 6 DAYS FROM £459PP Kiss the Blarney Stone and explore Ireland's most famous coast with its spectacular scenery and quaint towns
————————————————————————————————-
TO BOOK THIS AMAZING OFFER CONTACT US TODAY