NEW ATTRACTIONS

 
Aquarium of the Bay – San Francisco
Explore the magic, beauty and wonder of San Francisco Bay at Aquarium of the Bay. Your visit will take you through three main exhibit areas that display the amazing riches that lie beneath the surface of the San Francisco Bay and surrounding waters.Maid of the Mist Boat Adventure – Niagara Falls
Water rushes all around as you "soak" in the excitement and explore the roar of the Falls. A historical ride aboard the world-famous Maid of the Mist is a half hour thrill of a lifetime! North America's oldest tourist attraction, millions of visitors have enjoyed the boat tours since 1846.
————————————————–
Florida Keys La Siesta Resort & Marina 1 Bedroom Suite
7 Nights – B&B Stay from 06 May 2014 
from £299 per person
Miami Fort Lauderdale 4* Residence Inn Miramar Double Studio
7 Nights – B&B Stay from 22 April 2014
from £345 per person 
Tampa 4* Tradewinds Island Grand Resort Double Room
7 Nights – Room only Stay from 02 June 2014 from £489 per person
Orlando At the entrance to Universal 4* Doubletree by Hilton Double Room
14 Nights – B&B Stay from 25 July 2014
from £535 per person
Direct Flights with Virgin Atlantic
| | | | | |
| --- | --- | --- | --- | --- |
| Destination | Airline | Travel Dates | Book By | Price From |
| Orlando | Virgin | from Gatwick 20 Oct – 12 Dec | 10 Apr 2014 | £449pp |
| Miami | Virgin | from Heathrow 20 Oct – 12 Dec | 10 Apr 2014 | £635pp |
 Indirect Flights with United
Destination
Airline
Travel Dates
Book By
Price From
Orlando
United
from Heathrow
20 Oct – 05 Dec
10 Apr 2014
£449pp
Tampa
United
from Heathrow
20 Oct – 12 Dec
10 Apr 2014
£535pp
Key West
United
from Heathrow
20 Oct – 12 Dec
10 Apr 2014
£539pp
Miami
United
from Heathrow
20 Oct – 12 Dec
10 Apr 2014
£589pp
DISCOVER NEW ENGLAND
  Say 'New England USA' and up pops an image – a white clapboard farmhouse alongside a red barn, flaming red leaves  in the fall or wind whipping through the canvas sails of a schooner. Of all the  regions of the USA, New England is perhaps the most distinctive in its imagery, culture, change of seasons and rich history. Get a taster of this fabulous  destination with our suggested self-drive tour.
Best of New  England
11 night self-drive tour Itinerary:  2 nights Boston 1 night Kennebunkport 2 nights Bar Harbour 1 night White Mountains 1 night Stowe 1 night Williamstown 1 night Newport 2 nights Cape Cod 
Includes return flights from London Heathrow to Boston, accommodation throughout and
a compact 2 door car hire fully inclusive
insurance. from only 

£1059

 per person Valid for travel April 2014 
We can tailor-make your perfect holiday and we have so many more self-drive tours  available. Wherever you want to explore and whatever your budget, we will be sure to find you the right trip.
———————————————-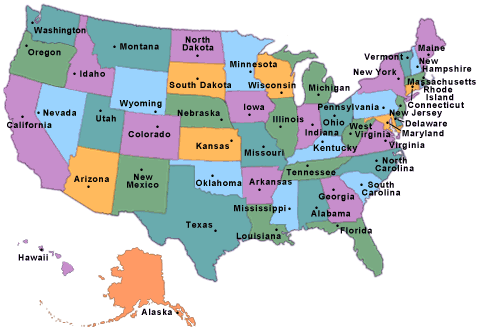 Visit Bradenton, Anna Maria Island & Longboat Key – 3 nights from £689 per person
The Bradenton Area is located on the West Coast of Florida, 45 minutes from Tampa and just one and half hour's drive from Orlando. Bradenton, Anna Maria Island and Longboat Key are treasured for their authentic Old Florida charm, breath-taking scenery and 16 miles of sugar-white sand beaches, wildlife, comprising what many refer to as 'hidden Florida'.
TOP 3 MUST DO'S:
Horse Surfing: Great World Nature Tours is one of the only companies in the world that offers this exciting experience to horseback ride along Palma Sola Bay and then take a dip in the surf.
Rent bikes and explore Anna Maria Island: The best way to explore Anna Maria Island's beautiful seven mile coast line is by bike.
Turtle Monitoring: Visitors in Bradenton can join Anna Maria Island Turtle watch and walk along Bradenton's local beaches helping the guides to monitor the turtles from May – September
—————————————————
————————————————————
There is a great deal to choose from in a country the  size of Canada. With places you can explore across  seven major landscape
regions. The Atlantic coast features quaint fishing villages from New Brunswick  and Nova Scotia to Prince Edward Island and Newfoundland. British Columbia includes the bulk of the Rockies along with the rugged pacific coast, which you can absorb with relaxing travel on the Canadian railway system. Forests, lakes  and mighty rivers extend north to James Bay and its parent water body, Hudson's Bay of the Arctic Ocean. See  Orcas, humpbacked whales, puffins, rainforests and mighty glaciers. Beautifully tended public facilities feature lovely gardens and flags that reflect pride
without arrogance. The friendly culture is rich with Native American villages, folk festivals, music and dance making Canada one of the top 10 travel
destinations in the world.
12 Days – Rail and Natural Wonders of Alaska
29th June to 11th July 2014
From £2699 per person
 Alaska – "the last frontier" – a vast and rugged land of raw natural beauty. Nowhere does the visceral power of the landscape resonate so greatly… Immense glaciers, majestic mountains, seething rivers, dense forest, arctic plains, endless coastline and pristine bays, this untouched wilderness has it all – 900 lb. brown bears catching leaping salmon in crystal clear streams, eagles soaring high above Mount McKinley, 45-ton humpback whales breaching the icy Pacific. Alaska is a hard place to forget.
Experience it with us first-hand as we cut our way through this breathtaking state. Our tour starts in Vancouver and ends in Whitehorse, covering all the fascinating railways Alaska has to offer, including the legendary White Pass and Yukon Railroad.
Fascinating Alaska is the largest U.S. State – in fact it is larger than all but 18 countries of the world. Just 180 miles from the Arctic Circle you will experience extraordinarily long days with which to take in the awe-inspiring scenery. From views of the highest North American peak, to travelling on the luxurious 'Denali Star', from the Coastal Classic to the Glacial Discovery and the Copperbelt Railways – we have some remarkable train journeys. Added to this we have included wildlife parks and cruises so you can fully appreciate this wonderfully diverse land. There is a feast of untamed wildlife, from Whale watching to spotting Grizzly and Black bears and the glorious Golden Eagle as well as harbour seals, otters, majestic tundra swans, hawks, owls and moose. See glaciers, dog sleds, towering waterfalls and fjords on this adventurous discovery of the westernmost, northernmost, and easternmost US state!
please contsct us For a full itinerary
Prices (per person based on 2 sharing a double or twin room)
Full 12 days from Vancouver to Whitehorse:
£2,699
Flight costs from/to UK: From
£1200
Options
Single room supplement:
£590
Wildlife excursions:
£330
Deposit
£500
(plus any flight costs if applicable)
Price includes
Travel and activities as outlined in the itinerary
Accommodation of 3 star grade and above
Gold star upgrade on Denali Star and Coastal Classic trains
Services of our Tour Manager (tour is fully escorted)
Recommended Flights BA085 17.15 Heathrow to Vancouver AC290 13.55 Whitehorse to Vancouver BA084 20.40 Vancouver to Heathrow
——————————————————-
 Orlando Villas with Travel House of America
wide variety of properties in the most desirable destinations in Florida.
From community townhouses to the grandest of Gold Homes, They are able to cater to all needs and budgets. From the doorstep of Disney to the picturesque sandy beaches of the Gulf Coast there really is no place like it. They also have a great selection of Individual homes in the Orlando area.   For full details and rates on the bronze, silver and gold homes, plus all town home and Condo product please contact us 01323844630 or email : debbie@designertravel.co.uk
   LEGOLAND® Florida Announces LEGOLAND® Hotel Opening in 2015
LEGOLAND® Florida General Manager Adrian Jones officially announced the park's much anticipated LEGOLAND Hotel will open in 2015. The announcement was made alongside community leaders with a ceremonial groundbreaking moment at the site where the hotel will be built, directly to the left of LEGOLAND Florida's entrance, just steps from Lake Eloise.   "The opening of a LEGOLAND Hotel will transition LEGOLAND Florida from a single-day visit theme park to a multi-day resort destination," said Jones. "This will serve as a catalyst for future economic development in Polk County."   Welcoming guests with a multicoloured exterior and entrance, the four-story LEGOLAND Hotel will immerse families with young children in the world of LEGO®, as an extension of the vibrant and interactive theme park experience. Created to bring children's imaginations to life, the LEGO-themed hotel will feature 152 brightly coloured and highly themed rooms and suites, LEGO décor; interactive play areas; a pool and a restaurant.   At LEGOLAND Florida, families enjoy more than 50 rides, shows, attractions, a water park and the all-new LEGO World of Chima presented by Cartoon Network. At the World of Chima, the whole family can board an interactive splash battle ride, The Quest for CHI, and kid's can splash and play in Cragger's Swamp and race handheld rip-chord powered vehicles at the SpeedorzTM Arena.
Book LEGOLAND tickets when making your booking.
NEW ATTRACTIONS
Aquarium of the Bay – San Francisco
Explore the magic, beauty and wonder of San Francisco Bay at Aquarium of the Bay. Your visit will take you through three main exhibit areas that display the amazing riches that lie beneath the surface of the San Francisco Bay and surrounding waters.Maid of the Mist Boat Adventure – Niagara Falls
Water rushes all around as you "soak" in the excitement and explore the roar of the Falls. A historical ride aboard the world-famous Maid of the Mist is a half hour thrill of a lifetime! North America's oldest tourist attraction, millions of visitors have enjoyed the boat tours since 1846.
———————————————————–
Vancouver to Alaska Cruises
Vancouver is not only a hip, modern and laid-back metropolis renowned for its mix of urban, outdoor and wildlife adventures, but is also the ideal place to begin or end an unforgettable Vancouver to Alaska cruise. Be prepared for scenery like no other as you cruise along British Columbia's Inside Passage north to Alaska. Snow-capped mountain peaks, enormous hanging glaciers calving into the icy sea; green forests, rushing waterfalls tumbling down dramatic gorges; amazing wildlife from otters and whales to brown bears and eagles; quaint Alaskan towns reminiscent of a bygone time. See it all in comfort and style from the cruise ship of your choice; we have a range of cruise lines to suit all styles, tastes and budgets.
–
Holland America For more than 140 years, Holland America Line has been a recognised leader in cruising, taking guests to exotic destinations around the world in mid-sized ships. If you are looking for some of the most spacious and comfortable ships at sea with award winning service, five star dining and extensive activities then they are the cruise line for you. With both round trip and one way Alaska cruises from Vancouver, experience spectacular scenic highlights each unforgettable day as you sail the fabled Inside Passage. Look out for breaching whales and visit charming coastal towns born from the gold rush days
Vancouver – Part of the cruise experience
Our ultimate 5 day city package in Vancouver is the perfect add-on for a pre or post cruise city break. From just £204* enjoy 4 nights accommodation in this cosmopolitan city and an included sightseeing tour. See must-see neighbourhoods, such as historic Gastown, colourful Chinatown, vibrant Granville Island with its public market, unique shops and galleries, and the world class shopping district along Robson Street.  Soak in the natural splendour of Stanley Park, and end with a visit to The Lookout for 360° views of the city.
*Package includes hotel accommodation as chosen and a half day city tour. Please contact me  for full details and prices.  Flights not included.
————————————————————–
The Whitehall Hotel Chicago, USA Standard room 4 nights, RO
11-13 Dec 2013 From £799
The Gotham Hotel New York, USA Standard room 4 nights, RO
9, 16, 23 Jan 2014 Save up to £192 per couple  From £829
Surfcomber  Miami, USA Standard room 7 nights, RO
12-13, 19-20 Nov 2013 *LAST MINUTE* From £1499
4* Sheraton Fisherman's Wharf & 4* New York New York Hotel & Casino & 4* Loews Hollywood Hotel San Francisco, Las Vegas & Los Angeles  Standard rooms
3 + 4 + 3 nights RO  1-20 May 2014  From  £1529
Western Discovery (Escorted coach tour) Los Angeles, Phoenix, Grand Canyon, Page, Bryce Canyon, Las Vegas, Mammoth Lakes, Yosemite, San Francisco, Pismo Beach, USA  Standard tour 14 nights RO 8 May 2014 From £1849
4* Hollywood Roosevelt & 3.5* Outrigger Reef on the Beach  Los Angeles, USA & Oahu, Hawaii  Standard rooms 3 + 7 nights RO 31 Mar & 1 Apr 2014 From £2149